We don't require a multi-million dollar national campaign to improve the image of manufactured housing, as nice as it may be to have one. We don't need high dollar Madison Avenue advertising 'gurus' – who don't know our industry – to tell us what we ought to do. We know deep down what needs to be done, even if some may resist it. Improving our image can start in your market with even modest, but valuable steps.
This is my view, but it also happens to reflect what the CEO of high flying UMH, Sam Landy, said:
"People need quality housing at a reasonable price. We provide that. We provide a better product than apartments, townhouses, condo's and single family homes for our customers. Apartment rents have been increasing. Single family home buyers now need down payments once again.
Given these changes…our sales will be far higher than today's paltry 50,000 units and may even exceed the old records of three or four hundred thousand shipments per year…I've come to the conclusion that we are all responsible for our own marketing. If you want to be a great retailer you have to pay the bill for the marketing. Why should anyone do it for you, and all markets are local anyhow." (Full Sam Landy interview is linked here.)
You may be part of the largest network of manufactured home retailers or communities in the U.S., or the sole proprietor of a modest 'mom and pop' location or anything in between.
You may have longed for a grand TV and multi-media image building campaign, but for whatever reasons, the powers that be did not make it happen. That's all in the past, we have to move on and can so long as you start your own image campaign, now. We can help make some of that happen for you, "free."
Yes, you can.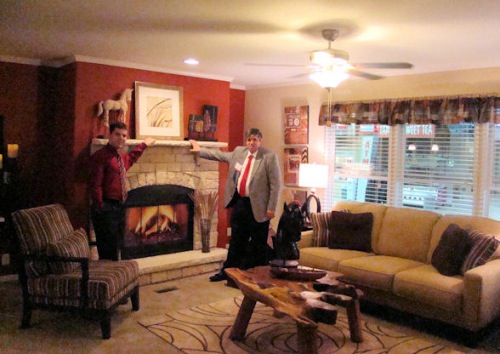 Yes, in the next few minutes, you will see that it is so easy, you may laugh and wonder why no one has done this before!
Most of the U.S. doesn't have a clue as to how nice a modern manufactured home is, especially how much appeal, quality and value factory builders pack into a residential style HUD Code home.
It is up to retailers, communities and others in Manufactured Housing to show the new reality to the public.
Here is how you do it in YOUR market, as easy as 1, 2, 3.
Step 1, learn to use Craigslist and other similar sites – which are free – the smart way.
Example. Take a multi-sectional or residential style manufactured home you have good quality photos of that has been properly decorated. Place 2-4 of those photos into a very short Craigslist post.
Starting with the summary and headline in Craigslist, you could use something like this:
$73,900 3 Bedroom Builder Must Sell ASAP! Your Town, USA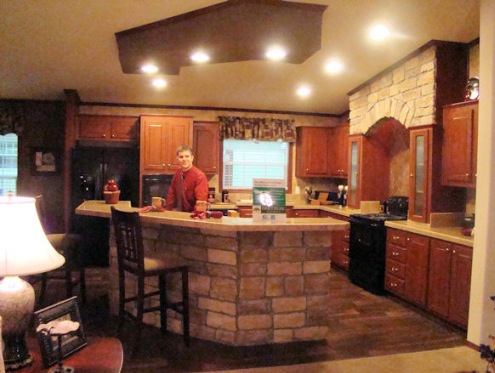 This is a modern, factory-built home that meets or exceeds all federal construction standards for our market.
"Your lot or ours, one only at this price. Ph XXX-XXX-XXXX."
If you have an MLO number, you could add the words: "Financing available." *
To learn more about modern factory-built homes, go to MHLivingNews.com.
Step 2, keep a post like this going at all times on Craigslist, more than one is better, just make sure they aren't duplicates so you don't get flagged.
The keys are: amazing price (compared to site built) BUT NOT TOO LOW, your phone number and a link to MHLivingNews.com. Don't say too much, less is often more when it comes to lead generation.
Step 3, Patience and persistence! Some home shoppers will have an aha moment early on, some will take repeated exposures and time. Typically, CRM studies suggest it takes some 3-6+ months for good credit customers to make the first contact, because they are shopping carefully. But as more and more housing shoppers stumble onto your offer (because your headline DOESN'T say, 'manufactured home' or 'mobile home,' etc.) some will get curious. Some will eventually reach out, if you treat them properly, some of those will come and buy.
That is how it starts.
The other key to this is that YOU and YOUR location delivery good, honest service and value. Do what you say you will do, so don't over promise, it isn't necessary. More on this and related in a future column.
If you need help with your marketing or training, click here.
Sam Landy's point above is dead on, we have what the public needs in housing! We as manufactured home professionals have to deliver on our potential value. When your location delivers qualify living and what is promised, you will enjoy ever more success.
Some readers will wonder. Why not just use my own company's website for this? Good question!
You can, but there is POWER in having a third party website – independent from your company – to demonstrate and 'prove' the reasons for manufactured and factory built homes. MHLivingNews.com is like a third party endorsement of the manufactured home lifestyle. That is something your website can't easily do solo.
Two of the most powerful and popular pages on the MHLivingNews.com website are our photo gallery and the tornado vs. Manufactured Home video page. Those pages – and so many others that we routinely add to – are not likely on you website. You may not have the time or resources to do all that MHLivingNews does, so just link MHLivingNews.com in your posts, and start the outreach in your market.
MHLivingNews is already getting thousands of page views every month. But Craiglist has millions of page views daily, and many of those are from people seeking a home!
So if even 2% to 5% of every MH Retailer or MH Community location in the country did this simple 1, 2, 3 plan, the traffic would soon be in the ten of thousands. In time that can grow to the hundreds of thousands and then into the millions on MHLivingNews.
A simple 'free' image campaign for YOU and YOUR market! It will spread to others, and everyone in the mix will benefit.
More on this topic later, but you can start this today by taking those 3 easy steps! ##
* While FTC regs seem to permit this, A commentator claiming expertise has suggested that the law on this subject is ambiguous, and it would be prudent to seek specific legal advice before using the words 'financing available,' even if you have an MLO number.
(First Photo Credit: FlickrCC/dislokated, other photos from MHLivingNews.com)
PS: Check our many Exclusive and Red Hot Featured Articles for April and see the
other new stories at MHLivingNews.com too.
L. A. "Tony" Kovach
MHLivingNews.com=Re-Discovering and Spotlighting the MHLifeStyle
MHProNews.com = MHMSM.com = Industry News, Tips and Views Pros can Use
Services:B2BandB2CAds, Proven MH Marketing & Sales Systems, Websites other Industry Solutions.
Office –815-270-0500
latonyk@gmail.com or tony@mhmsm.com
http://www.linkedin.com/in/latonykovach= connect with me on Linkedin.
http://pinterest.com/latonyk/manufactured-home-lifestyle/
+++
Whether you think you can or whether you think you can't, you're right. – Henry Ford