How often do you shower or take a bath? Daily? Every other day? What ever it is, think of the number…
Now, how often do you purposefully read something motivational or inspiring? Daily? Weekly? Monthly?
Some people told Zig Ziglar that motivation is time wasted, because it 'wears off.' Zig's response was classic. "People often say that motivation doesn't last. Well, neither does bathing – that's why we recommend it daily." – Zig Ziglar.
The meaning is clear. You need a regular dose of motivation, the same as you need to wash regularly. For those who don't, they may stink…
…and I've met people with 'stinking thinking' before, haven't you? If we are candid, we have all at times been guilty of negative thoughts and thinking. So like bathing, we need a regular dose of motivation and inspiration.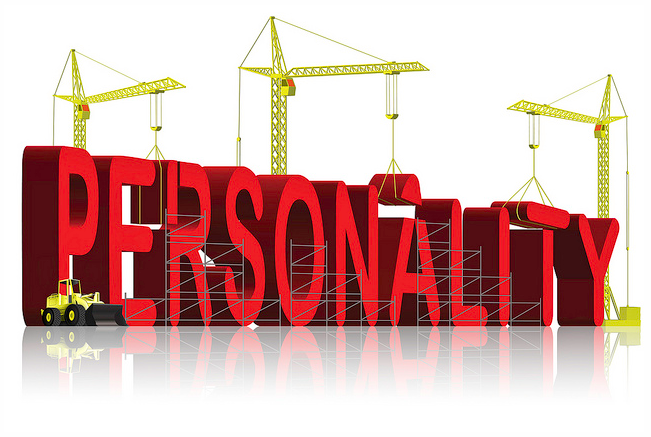 If you don't have a good attitude, you can build one up! It may take longer than a shower does, but regular immersion in inspirational thinking pays off the same as regular doses of negative thinking tears someone down.
Motivation and Achievement
When I am recruiting for a client's company or myself, there are three things I look for, and they are summed up in this acronym: ASK.
> Attitude
> Skills
> Knowledge/Experience
If all three in A.S.K. are present in a candidate for a career role:
a good attitude,

the right skills and

experience,
there is a good chance we have the right person for the job. When only the second and third traits are there, but a good 'can do!' attitude are missing, that person just might be drag, dangerous or a liability.
The Sage of Omaha said something similar:
"Somebody once said that in looking for people to hire, you look for three qualities: integrity, intelligence, and energy. And if you don't have the first, the other two will kill you. You think about it; it's true. If you hire somebody without [integrity], you really want them to be dumb and lazy."
Think about Buffett's 'energy' quality as being positive or negative, and you see that part of what 'the Sage of Omaha' is talking about in having a good, positive 'energetic' attitude. Integrity also reflects our attitude or mindset. The bad attitude is the one that is more lazy, lacks discipline and is more likely to be dishonest.
While positive motivation and integrity don't always go hand in hand, when they do, you routinely discover a better work ethic.
In our ground breaking marketing and sales training programs for clients who sell manufactured homes at retail centers or in land lease communities, I'm looking at the attitudes of those in front of me. Are the pros being trained or coached sporting a good or bad attitude? Are they embracing the training? Are they giving it their best effort? Or are they resisting it?
We know from experience that those who commit to our marketing and sales process get better results, often dramatically better. We've seen locations increase sales from the low single digits monthly into double digit closings monthly. But I also recall an operation where someone resisted the training, the supervisor didn't require that they buckle down and 'just do it,' so is it a surprise that they didn't change or improve much? Of course not. I've yet to meet someone working for a company that had so little skill, that they couldn't do what we ask. So what makes the difference between the successful team members and those who won't grow?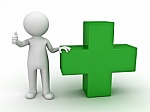 Clearly it is the motivation of the 'professionals' involved!
We created the free INspiration blog for the expressed purpose of providing a positive place in manufactured housing to come and get that routine boost of motivation!
Many of Tim Connor's or our Zig Ziglar columns are motivational or inspirational as well, as are other thougthful writers, such as periodic contributor and successful MH Retailer Greg McClanahan.
There are some who learn things fast and easy.
For others, change may start out hard, but with practice what is new in time becomes a habit. Habits by definition become second nature, as normal as breathing. Cultivate a good 'can do' attitude in yourself and share that with your team mates. Feed your mind with good, inspirational and motivational thoughts.
It routinely pays off for those who do!
The logic of this is so obvious.
"Whether you think you can, or think you can't, you are right!'"
– Henry Ford.
Be a part of the IN crowd, and see the INspriation blog here. ##
PS: Check our many Exclusive and Red Hot Featured Articles for April and see the
other new stories at MHLivingNews.com too.
L. A. "Tony" Kovach
MHLivingNews.com=Re-Discovering and Spotlighting the MHLifeStyle
MHProNews.com = MHMSM.com = Industry News, Tips and Views Pros can Use
Services:B2BandB2CAds, Proven MH Marketing & Sales Systems, Websites other Industry Solutions.
Office –815-270-0500
latonyk@gmail.com or tony@mhmsm.com
http://www.linkedin.com/in/latonykovach= connect with me on Linkedin.
http://pinterest.com/latonyk/manufactured-home-lifestyle/
+++
Whether you think you can or whether you think you can't, you're right. – Henry Ford