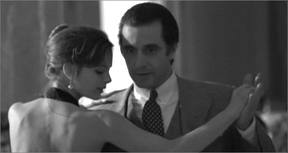 We aren't talking about the Al Pacino movie, or even the glories of women and their many perfumed scents. What we will discuss is the thought behind William Shakespeare's famous phrase, "A rose by any other name would still smell as sweet."
Let's see the two paths manufactured housing pros need to consider and implement in order for us to achieve our new home sales potential.
What's in a name?
There are many words that all mean "woman," and many that are used accent her scent delightfully. But some terms used are crude and rough, not fitting to be used to describe a lady in polite company.
By analogy, there are many names that all mean factory-built home. But some of the names used are derogatory, outdated and crude; not flattering at all.
We as manufactured housing professionals ought to realize that what's in a name truly matters. Which would you rather own:
A modern manufactured home,

A mobile home, or

A trailer house?
Using the right name (terminology) at the right time may yield a more fragrant 'scent' to a qualified prospective customer, and thus more customers who are able to pay cash or who have good credit.
You better believe that the person capable of buying a residential style HUD Code Manufactured Home would not be nearly as interested – or may completely reject! – the notion of buying a "tr–ler house."
As the definitions provided by Texas manufactured home retailer, Frank Woody, linked here, a manufactured home is NOT a mobile or the T-word.
Now, let's acknowledge that the term 'mobile home' is used more online than manufactured home, and is thus useful as "Google bait."
That said, there are ways to get that SEO (Search Engine Optimization) benefits, without demeaning what should be the image of our quality, appealing home product!
Direct and Indirect Term Marketing
Many understand direct terminology marketing and use it daily.
Direct marketing term marketing is when you describe the homes you sell under a label like manufactured home. This is the most common kind of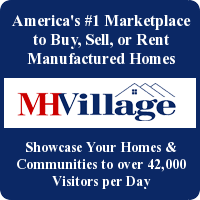 marketing in our Industry, and is not to be ignored, because some people want what we sell.
This is the concept behind the MHVillage approach. The success of their platform is clearly shown by their ability to attract over 42,000 visitors daily.
That group seeking a manufactured home (…or mobile home, or a tr–ler house) is roughly 15% +/- of all housing customers.
It is also common that many (not all…) of these shoppers seeking a 'mobile home' have sub par credit. Regardless, thousands of homes are being sold this way monthly, so we should not ignore this method!
Nevertheless, let's look at a different, often overlooked path to increased total housing market penetration to drive more sales success.
Attracting the higher-end Cash and Good Credit Customers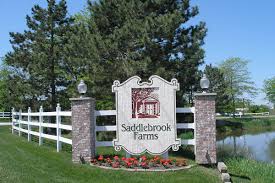 Then there is a second group of marketers, that drops the "manufactured housing" or "mobile home" terminology phrases from their vocabulary. If you have a high end location, you just call your homes, homes.
By doing so, you've now opened up your market to acceptance by the other 85% of the population's tastes.
Change your use of terms, and you improve your client base. Theory?
Nope. We do it for clients, but we are not alone.
Look at appealing Saddlebrook Farms near Chicago, IL as a 1400 filled-home-sites example of the success such a process can enjoy.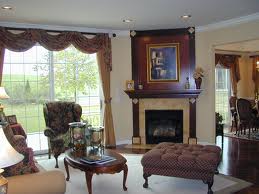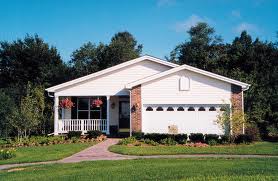 Having the chutzpah – and wisdom! – to define yourself and go after a more upscale client is part of the core of this successful concept.
This vision is defined inside and out by offering residential style examples of a quality lifestyle. There is an absence of the 'mobile home-ish' look at this appealing Gray's Lake IL land-lease community.
But what about 2 or 3 star locations?
Doing a process like this at a 4 or 5 star property that uses ground sets or mimics it with appropriate foundation enclosures or landscaping makes sense. But what about the 2 or 3 star properties, which in many markets are far more common? What do you do when you have pre-HUD Code, metal on metal, 1960s or 1970s model homes sitting next to vinyl- or hardboard-sided homes with shingle roofs?
We've pulled that off too with operations we've done this with, but it takes a much more savvy approach that uses indirect term marketing. It takes a trained professional who can engage a caller one on one, talking them past preconceived or false notions about modern manufactured homes.
This is a creative, free enterprise solution to selling homes that also attracts more customers with cash or good credit.
Combing an indirect terminology marketing process with a solid professional sales process that is customer friendly can make once struggling locations roar back to life.
Using parallel paths
MHLivingNews.com is the start of a direct approach at myth busting that can grow the sales of customers in markets where this resource is put to work. See this link for more details:
Start Your Free Manufactured Housing Image Campaign Here
At the public focused site linked from the above, we can showcase appealing homes, videos, facts and image building information. Properly used, this can have a positive impact in your market(s).
But combining indirect term marketing with the correct sales process will drive more customers with cash or good credit to the locations – like yours?! – that have the wisdom and discipline to use it. Learn more at this link:
A rose by any other name would still smell as sweet. The Scent of a Woman. And the appeal of quality, eco-friendly affordable homes. This process is not for the lazy, nor for the mere order taker. This is for the professional who is ready to learn more to earn more!
Once you or your team learns this system well, it becomes as easy as an other habit. Some mistakenly think that habit is a nasty word, not so. habits can be good, bad or neutral. In fact, a new, good, healthy habit formation is the essence of what we do. ##
PS: Check our many Exclusive and Red Hot Featured Articles for May and see the
other new stories at MHLivingNews.com too.
L. A. "Tony" Kovach
MHLivingNews.com=Re-Discovering and Spotlighting the MHLifeStyle
MHProNews.com = MHMSM.com = Industry News, Tips and Views Pros can Use
Services:B2BandB2CAds, Proven MH Marketing & Sales Systems, Websites other Industry Solutions.
Office –815-270-0500
latonyk@gmail.com or tony@mhmsm.com
http://www.linkedin.com/in/latonykovach= connect with me on Linkedin.
http://pinterest.com/latonyk/manufactured-home-lifestyle/
+++
Whether you think you can or whether you think you can't, you're right. – Henry Ford