CNN Money reported in October 2012 that the number of active U.S. smartphones increased 57% to 95.8 million, and tablets grew 17% to 15.2 million. CNN: "In a sign that wireless habits are changing, voice minute usage increased just 1% to 1.2 trillion minutes, while texting increased 16% to 1.2 trillion messages."
The CTIA's – "the wireless association" – president and former NFL wide receiver, Steve Largent, said "Americans love wireless and continue to rely on the most cutting-edge and innovative devices."
Largent added: "Clearly, we're using wireless more every day, and the consensus of experts is that demand will continue to skyrocket by more than 50 times within the next five years."
Given such facts and projections, it is no surprise that the access of the internet via smart phones, iPads and other tablets have skyrocketed.
As a result, one of the new 'pitches' by web developers to their prospects is to offer 'mobile friendly versions' of your website, for an added fee, of course.
Is a mobile version necessary?
First, you have to ask yourself what your target market is. The mobile web can be helpful with some groups, products and services. We have and do mobile friendly web-work with select clients and projects.
That said, let's be candid. If your website doesn't have a mobile friendly platform, it will tend to display the same (only smaller) on your smart phone or tablet as it does on your laptop or computer. Some nice looking websites (FoxNews is one of many that comes to mind) look pretty bland on their mobile web platform. So why would you and your company give up the better look AND pay more money?
More Important!
Certainly, should you decide to do a mobile web friendly site, offer your visitors the option to pick the normal view as well as the mobile friendly version.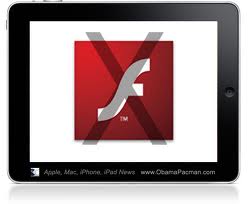 Apple's iPads and iPhones don't support flash, so if your website uses them…they won't display!
Perhaps more important than the mobile web version is to have an appealing website, that displays properly across various web-platforms. For example, Adobe's Flash is popular for 'animations' and more, but because Steve Jobs and Adobe didn't get along well, Apple didn't provide support on their browsers for Adobe's Flash.
As an example, take a look at our MHC-MD.com website. That slide show animation on the home page could have been built in Flash, but it wouldn't have been visible on millions of mobile/Apple devices. So we built it using a different display technology instead.
The day may come when mobile web aps are a must have. But today, when designing or updating your website, make sure it is as cross platform friendly as possible. Otherwise, you may pay a lot of money for something that many won't see. ##
PS: Check our many Exclusive and Red Hot Featured Articles for December and see the
other new stories and 'Purely Political' cartoons at MHLivingNews.com too.
L. A. "Tony" Kovach
MHLivingNews.com=Re-Discovering and Spotlighting the MHLifeStyle
MHProNews.com = MHMSM.com = Industry News, Tips and Views Pros can Use
Services:B2BandB2CAds, Proven MH Marketing & Sales Systems, Websites other Industry Solutions.
Office –815-270-0500
latonyk@gmail.com or tony@mhmsm.com
http://www.linkedin.com/in/latonykovach= connect with me on Linkedin.
http://pinterest.com/latonyk/manufactured-home-lifestyle/
+++
Whether you think you can or whether you think you can't, you're right. – Henry Ford