The Cutting Edge of Marketing and Sales blog is not about industry politics, as interesting or important as some find that issue. Rather, as the name implies, it is about selling more homes. That happens when you get and stay focused on Marketing and Sales, without ignoring the political or other matters that impact your business.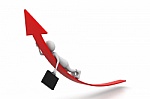 Mid-to-Large Organization Structures
In a number of mid-to-large organizations, you'll find under various titles, marketing and sales management roles.
A common problem in manufactured housing industry retail and community operations is that there is so much reporting and paperwork, that the core functions that produce more sales are often overlooked.
Don't get me wrong, it isn't that paper work, budgeting, pipeline reports etc. aren't needed. They are. But if much of the reporting can't be delegated to an assistant to assemble and collate, then is it a surprise when sales potentials are not being met?
Outside contract experts and consultants can often fill a core needs that compliments that of the salaried staff.
Outside consultants also have the benefit of 'new eyes.' It is common for staff people to simply accept what is, while an outside consultant can come in, ask questions, and reveal missed opportunities, lower costs and also drive more business.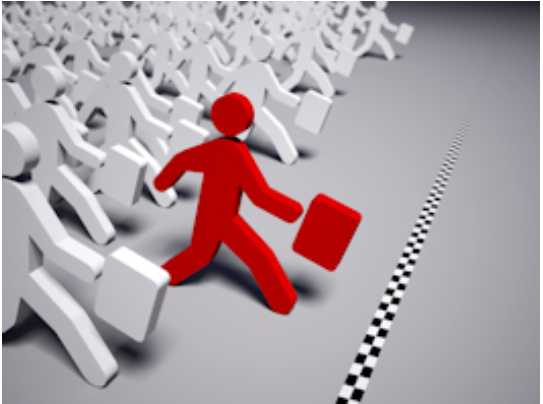 What many find surprising, is that the consultant may be less costly than hiring an additional salaried staffer and return a solid ROI that can:
reduce interest costs on inventory that otherwise ages

improve marketing results

increase sales

improve customer satisfaction

advance staff training
and much more.
Even when a consultant is called in for a 'look us over, and give us your thoughts,' that too clearly has value. It can be helpful to get an independent viewpoint on procedures, inventory, CRM and much more.
Separation of Responsibilities
In a large enough organization, in the volume automotive model, you separate duties into specialized areas. At a volume auto retailer, the sales professional is not expected to put the financing together on the deal. That's the F&I person's job. Sometimes even 'closing' the initial deal – before it is written up and goes to F&I – is a tag-team between the sales manager and the sales professional.
While I don't want to push the analogy too much (because there are so many things our manufactured housing industry must do differently than auto dealers do), other aspects of the car dealer model also needs to be considered for these reason.
The:
auto-detailing,

make-ready,

advertising

and other aspects of running a volume car center is not the responsibility of the sales pro.
A volume auto dealer may also:
have used and new car specialists – and in some auto sales structures – if a client is with a use sales person and ought to be with a new car guy (or vice-versa), you hand that customer off to another specialist, you don't cross those lines yourself.

Outside sales trainers are routinely brought in to shake things up, and it routinely yields more sales and thus more income.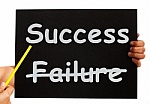 The outside trainer is no 'threat' to the sales manager. If both are true pros, they collaborate!
From time to time, I like to refer to a comment shared by Jay Hamilton, currently the Executive Director of the GMHA, but previously a manager with Fleetwood Homes. Please see his commentary, Investing in the Future of Manufactured Housing.
There are those who say investing in sales training is a waste of time, due to turn over. But some studies indicate that the more trained a person is, they last longer, produce more and tend to be more loyal to the company who trained them.
Let me finish with a question that Tim Connor likes to ask. What do your lost sales opportunities cost you? If you are an MHC operation, what do your vacancies cost you?
When you do the math, good marketing and sales doesn't cost, its an investment that pays.
6 FREE Business Building Seminars LIVE!
http://www.mhpronews.com/component/banners/click/134
For details, please click the link above. ##

L. A. 'Tony' Kovach
ManufacturedHomeLivingNews.com | MHProNews.com |
Business and Public Marketing & Ads: B2B | B2C
Websites, Contract Marketing & Sales Training, Consulting, Speaking:
MHC-MD.com | LATonyKovach.com | Office 863-213-4090
Connect on LinkedIN:
http://www.linkedin.com/in/latonykovach