If a business routinely treats their customers like dirt, it doesn't take a rocket scientist to figure out that sooner or later, that business will suffer and likely be forced to sell out to someone more savvy or close.
If a business owner treats its staff with disrespect, it is self evident that even in a tough economy and job market, the staffers will sooner or later find their way to a better place. In the mean time, can the disrespected staffers be expected to perform their best for the owner who maligns them?
If you are an association leader and don't get along well with people who have a differing view point than you do – alienating some, losing some members and creating avoidable adversaries along the way – would it be a surprise if the results of such an association leader would be slim at best?
There are a number of hard truths that every professional person must face. The above are so obvious, that they are shared to make a point. The hard truth is that 4 years into our industry's recovery from the bottom hit in 2009, we are faced with yet another wave of challenges.
But as John F. Kennedy wisely said, "When written in Chinese, the word 'crisis' is composed of two characters. One represents danger and the other represents opportunity."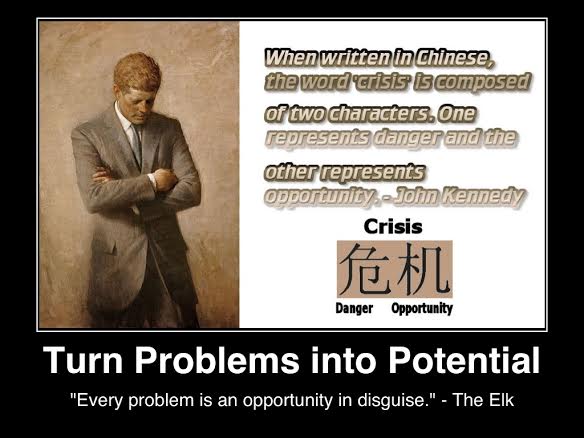 Brutal Winter and CFPB Regulations
The combination of a brutal winter up north and new Consumer Financial Protection Bureau (CFPB) regulations represents a genuine crisis for some in our industry. Don't get me wrong, some will come through this profiting more than they did before. Some are doing well in the very areas that others are struggling. But others will fail or will have to hand over the keys to their business to someone else, likely at a distressed price.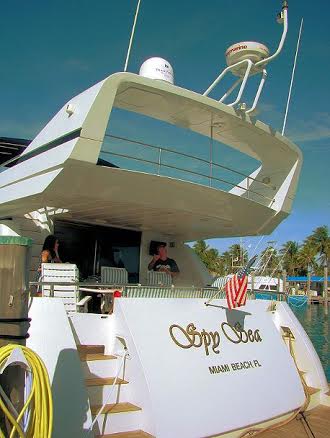 One of the more successful professionals in our industry – Marty Lavin, JD – who has been:
in retail with an operation that sold 5,000 homes a year

operated a manufactured housing finance firm that originated more loans than some of the chattel lenders we have today

survived a big downturn in the land-lease communities business, and still successfully owns and operates to this day

is an industry attorney who dealt with some of the biggest names in our industry and the likes of mortgage giants, Fannie and Freddie
said to me in his 6 million dollar list price 72' boat, "Tony, the problem is not the product!" (more from Marty Lavin, linked here).
We have a great home, at an incredible value. We have not done the sales training and marketing needed to grow the business. Who says? The likes of former Fleetwood manager and current state association executive Jay Hamilton:
We are an industry that for years has desired the best for our industry representatives, our customers and our distribution system but for all these years have been hesitant to:
invest financially in training our people,

marketing our product's image,

updating our technology,

improving our delivery system, etc..
Manufacturers and Retailers have made some bold attempts at the previously listed task but always fail to follow through because they don't see immediate profits from marketing or training programs.
We are an industry that has the need for all of our profits to be immediate. Future growth and maturation always loses out to the need for immediate results and immediate profits.

Until we are willing to train our people well, invest in technology, invest in customer service, invest $ in creating a brand image with the understanding that is will cost a percentage of our industry profits and will not necessarily produce immediate results we are doomed to keep repeating our same mistakes over and over.
Thank You,
C. Jay Hamilton
Executive Director
Georgia Manufactured Housing Association
At the Tunica Manufactured Housing Show, I'll be presenting on the topic of Dominating Your Local Market, version 2.0. A variation on this topic drew praise and a standing room only attendance at the Louisville Show.
You'll also have the opportunity to get the latest in
Manufactured Home financing, including information from lenders not present at Louisville

Commercial Land Lease Community Financing,

both moderated by Dick Ernst of

FinmarkUSA.com

The Importance of CRM for your Retail or Community sales operation, a panel discussion
and more!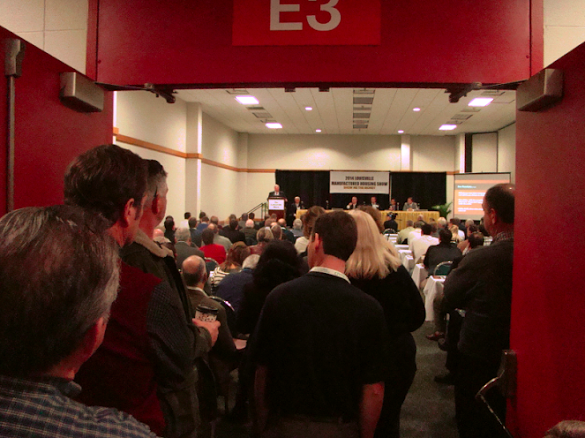 If you're marketing fails to attract enough of the good credit customers who are third party financeable or cash buyers in significant numbers, in the Dodd-Frank/CFPB era, you may not make it.
Learn more about what you need to do differently in today's market, at the free panel discussions and seminars linked above at the rapidly approaching Tunica Show.
You won't find these same topics all in one place at one event anywhere else in the U.S. at this time, so don't miss this opportunity. More information on the free business building seminars at the 2014 Tunica Manufactured Housing Show is linked here. ##

L. A. 'Tony' Kovach
ManufacturedHomeLivingNews.com | MHProNews.com |
Business and Public Marketing & Ads: B2B | B2C
Websites, Contract Marketing & Sales Training, Consulting, Speaking:
MHC-MD.com | LATonyKovach.com | Office 863-213-4090
Connect on LinkedIN:
http://www.linkedin.com/in/latonykovach