If a picture is worth a thousand words, then an infographic can be worth still more. Good video takes time, effort and has a cost, but you'll see from the third party facts below why investing in video makes good (Dollars and sense. 😉
One reason MHProNews and MHLivingNews dominate in their respective categories is because we practice what we preach. We generate daily, relevant content on MHProNews. The result? At the time I'm doing this blog, here is how many people our home page guest tracker says are on our site, "We have 3585 guests online."
To put that in perspective, 1571 is the official total registrations (not arrivals, registrations) for the 2016 Louisville Show, per Show Ways Unlimited final tally. So we have more than double on our site at this moment, as the 2 day show had for total registrations. Needless to say, others will come to MHProNews during the course of every 24 hour day.

Check out these three infographics. The sources for each are cited below their respective infographic.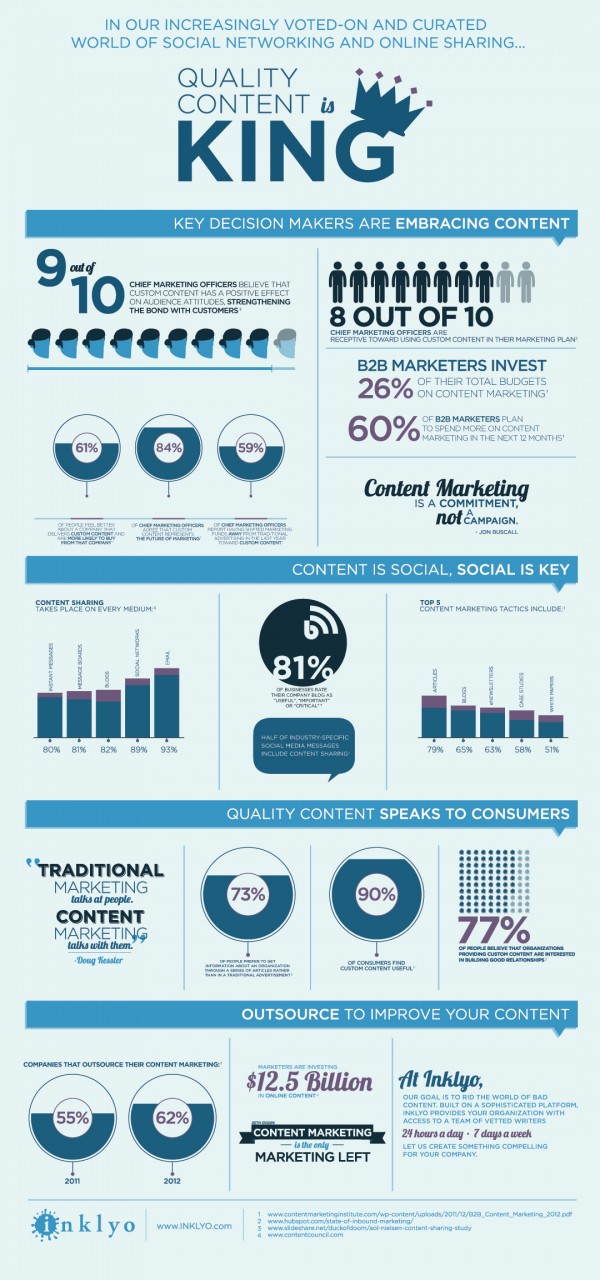 Marketers widely agree, Content is King. Good content means better SEO, more traffic and more love from Google or others. It means more return visits from your target audience. The following is circa Aug 2015.
Video and Your B2B or B2C Marketing.
The following data/chart is circa Aug 2015.

As you read the below, keep in mind that a blog post can be vidoes, images, text a combination or a variety of different kinds of content.

We do a variety of video styles, from commercials, to third-party news interviews, lower to higher tech. Two examples are below.
Note that the interviews are real people and are unscripted, that creates more interest for viewers.
What are you doing in your content marketing for 2016 to increase your engagement with your audience? Come to the pros who know the MH biz and know good content creation.
We do websites, professional content creation, including video, copy writing and more for B2B and B2C. We also do sales recruiting and sales coaching, that draws high praise from attendees.
What we don't do, we can routinely point you to. For those ready to advance, one call or message can start it all. 863-213-4090 or latonyk@gmail.com. ##