We've finished a whirlwind of activity related to videos, marketing and image building in the last month and a half since the Tunica MH Show. Actually, going back to the Louisville Show, we've been beyond busy with tools and resources that drive more MH business for our clients. To get a good feel of the image and education campaign underway there, please click on the image below.

One of the great things you can do when you have lots of video interviews, is to do a "recap video." The mainstream media is using sound bites and recaps all the time. Some politicians have learned to speak in sound bites, knowing how the 'game is played,' and thus feeding the media what they are looking for already.

Recaps can be a great way to tease the full interviews that are coming. They can also capture in a short period of time lots of ideas and information. Why shouldn't MH pros learn these and other lessons and apply them?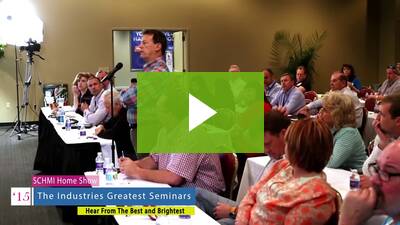 This is a video linked above we did in association with our buddies at ManufacturedHomes.com. So that everyone is clear, our operation and theirs are two distinct companies, we don't own them, nor do they own us. That said, we think they are way cool, nice guys and enjoy working with them!
Please check out the video recap above and then take a look at this Featured Article, below. Call or email for your marketing, web, sales or video related questions and needs. ##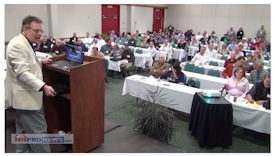 By L. A. 'Tony' Kovach.
See what others say, click the link on the photo or above.