Sometimes I must remind myself there are times when less is more.  But there are also times when the details are crucial.
Knowing when 'less is more,' and when 'the details will matter' to a prospective client – those are critical issues.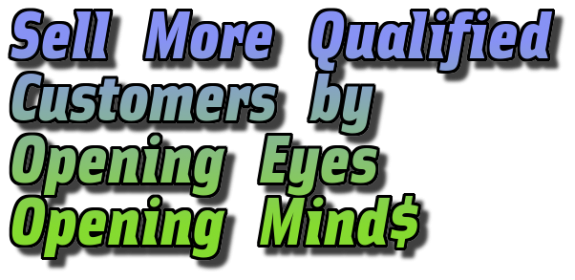 Several of our clients stopped by our display at the Louisville Manufactured Housing Show to give us in-person updates on their results, but another, had follow up questions.  Some clients were glowing — and in each case, they were the ones who were implementing the strategies they're being coached on.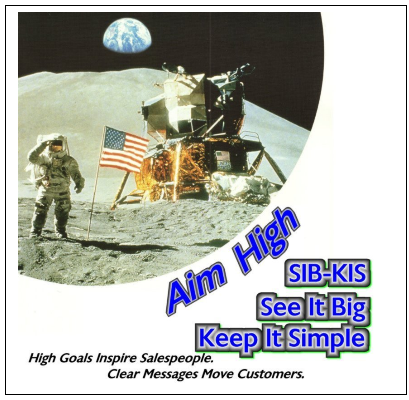 One was happy, but not glowing.  That one had questions.
I reviewed some of what we had done and discussed previously.  I made a specific statement.
Suddenly, his eyes lit up.
At the end of the conversation, he said 'Tony, maybe the most important thing I've heard during this whole trip to Louisville is what you just told me.  "If pretty pictures, and nice videos was all that was needed to sell more homes, our industry would be selling 500,000 homes a year, not 80,000."' (Note: that's paraphrasing, I didn't memorize it, so this isn't word for word, but it's close.)
After that conversation, when he got home, that client sent me another check.
To understand how to sell the better qualified cash or good credit buyer, you first have to do what the Native American saying recommends.  You have to walk a mile in the home buyer's moccasins. You have to understand their perspective, because it's their point of view that will cause them to buy, or not.
Fear of Loss, Desire for Gain
Among the motivators for humans is the fear of loss, and the desire for gain.
We humans don't want to make a mistake (fear of loss).  We do want to progress (the desire for gain).
Duh! Marketing and Selling Systems MUST work TOGETHER
Marketing and Sales Systems MUST work in concert, or you will not achieve your goals of selling more cash or good credit qualified customers.
Think about this fact.  For every manufactured home sold, there are 99+ conventional housing units (new construction or existing homes) sold last year.
Among new construction – or existing housing buyers – most could easily buy a new upscale, residential style manufactured home.  You and we as professionals know the incredible value of our factory-crafted homes.
So, with well over 6 million housing units changing hands each year – counting new construction and existing house sales – where is the disconnect with millions of prospects?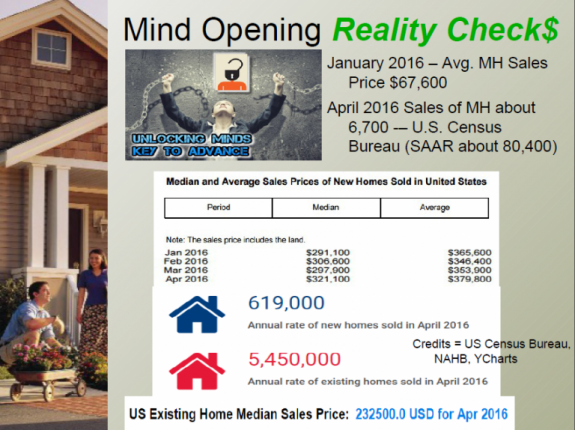 I was speaking with a colleague and client at MHVillage.  They have impressive website statistics.  The 20+ million visitors on their website a year. 20+ million!  But now ask yourself this question that I asked my friend. If there are so many visitors considering a mobile or manufactured home, why are so few buying new manufactured homes?
'Good question…' right?
Do the Math, and Open YOUR Eyes
80,000+ new homes sold/20 Million visitors to MHVillage alone – remember there are millions of other visits to millions of other websites = so, only about 0.004% of visitors shopping last year bought a new manufactured home. Less than 1%…
Ouch, but odds are, your website is not better than theirs at conversion ratios.
And certainly, you want to be in front of those MHVillage home shoppers.
This question of conversion ratios isn't just a question for MHVillage, it's a question for every:
Manufacturer
Retailer
Communities
Lenders
Suppliers
Installer/Transporter
Service Provider
Association
Yes, the attorney or CPA that serve our industry ought to care about those conversion ratios. Every factory worker who wants more job security, or who wants to see his friend hired at the plant, should care. Everyone involved in manufactured homes and affordable housing has a stake in seeing those tiny numbers, rise.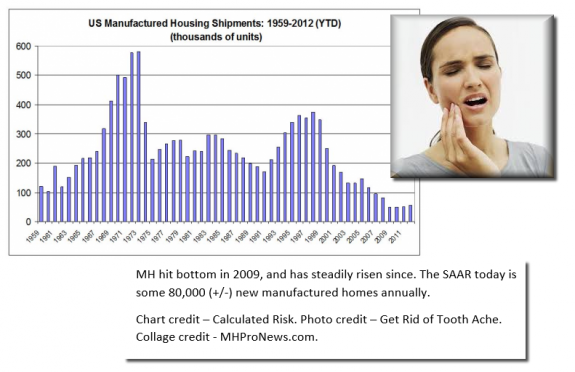 Image is only part of our industry's "tooth ache."
The industry has a historic opportunity in 2017. We could be selling more homes than at any time since the mobile home era. Logistics, and your willingness to adapt, change and invest in your own operation is the only things holding you back.
You should care about is YOUR operation, YOUR location.  Take care of your location(s), and you'll be doing your part to raise the industry's total numbers.
Pieces of the Marketing Puzzle
So, it isn't just one piece of the puzzle that will get you there for the vast majority of buyers.
There's a range of things every home shopper is doing and cares about. Until they check off enough boxes, they won't buy from you, period.
One more example.  Reputation management is HUGE with buyers.  We don't do that, but Wayne Coakley at Grenade Marketing does.
Media, Public Relations, and YOU
At the upcoming Tunica Manufactured Housing Show, we will be doing a special seminar on Engaging the Media. Good media is a useful part of the marketing/sales puzzle.
Getting useful, third party media isn't a snap of the finger, or everyone would be doing it.  But it is doable, and easier than you may think.  For most of our clients, the top end potential is limited only by logistics.  There is that much more business in your market. One client reported over 400% growth, and they're growing even more this year than last.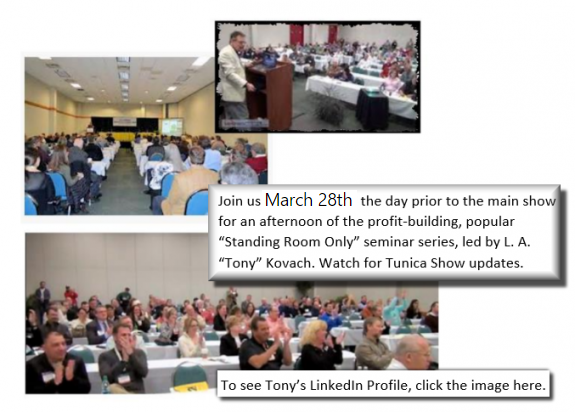 Please plan on attending the March 28th, Engaging the Media presentation – That's Tuesday afternoon.  The latest Tunica Manufactured Housing Show update is here. Watch for updates.
Remember.  There's a sea of customers looking for what your retail, community, development, or production center offers.
We as an industry are getting less than 1% of the housing pie.  Odds are you're doing similar to the industry.
That means you could easily triple or quadruple your sales – just by learning how to attract those better cash and good credit customers.
Come to our seminar, and stop by our display booth at the Tunica Show for a conversation.  Odds are excellent you'll be glad you did.
Fear of Loss, and the Desire for Gain.  Your prospective customers feel it, you should too. ##
(Image credits, MHProNews or MHLivingNews.)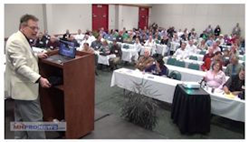 Submitted by L. A. 'Tony" Kovach, connect with me on LinkedIn, see my profile, here.