As of this writing, visitors have over 10,000 views of our dramatic video of a manufactured home hit by a tornado and high winds. You can find it at this link:
http://ManufacturedHomeLivingNews.com/dramatic-video-of-a-manufactured-home-hit-by-a-tornado-and-high-winds/
Self-described industry newcomer Kendal Guzman just posted the following comment on the video:
"This is so cool. I had no idea they were so well built.
I just started working for a large dealership of manufactured home.
I will show this to all my customers!"
Naturally, it would be better if the video had 10,000,000 views instead of 10,000 in about 14 months. That said, not too many manufactured home videos hit 10,000 views! You can 'like' and comment on the video at this link
Please notice the comments from skeptics, but also the replies we provided! You won't convince everyone, certainly not every time, but if you sway some, that's a victory for all involved.
We've had clients and others who have used this video in a way similar to what Kendal says he plans to do. What we recommend is not to raise the tornado issue, but when it does come up, that is the time to take the right prospect to the page on MHLivingNews.com linked.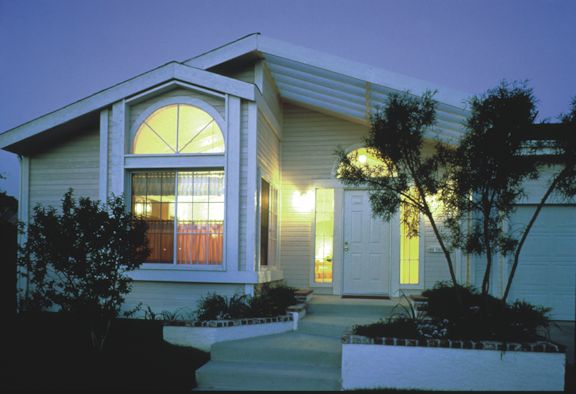 Too many people are using 'seeing is believing' in reverse. They see or hear something negative about manufactured homes from others. That's why it is CRITICAL with certain buyers and shoppers that there be a positive, pro-industry resource geared for the public. That's what ManufacturedHomeLivingNews.com is for – positive image building that can drive sales.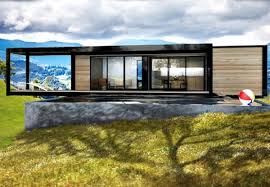 Hi-Tech looking MOD posted on MHLivingNews
Stop Being STATIC
A static website is proven to be less of a draw for return visitors than one that is routinely adding new info.
With that in mind, while we appreciate it when your webmaster provides a link to MHLivingNews.com from your site, far better is to end the static nature of your site by adding a visible RSS feed! Here is the link:
http://manufacturedhomelivingnews.com/feed/
Articles on factory building will help your visitors get past the negativity that is out there, due to a lack of balanced facts.
Speaking of hot videos, why not help people get past their hang ups about single section manufactured homes? The video linked on this page has been HOT since we've posted it, at the link below:
http://manufacturedhomelivingnews.com/whats-in-a-name-the-cube-home/
Like us!
Besides liking our video linked above, please don't forget to like us on FB; scroll to the bottom right of the MHLivingNews.com page to find our Facebook link.
The more that you and others 'like,' share and promote MHLivingNews, the better it will be for the industry. We will be planning live and web based events to show you how this site is being used TODAY to sell more homes in local markets. You too can be a part of what will increasingly become over time a game-changing, image enhancing effort.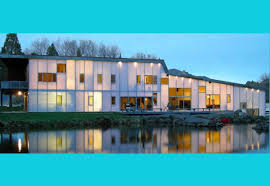 Factory building on display every day!
Click the link above…
…and have others you know see to believe too.
Remember, seeing is believing. ##
PS: Check our many Exclusive and Red HotFeatured Articles for August and see the

L. A. 'Tony' Kovach
ManufacturedHomeLivingNews.com | MHProNews.com |
Business and Public Marketing & Ads: B2B | B2C
Websites, Contract Marketing & Sales Training, Consulting, Speaking:
MHC-MD.com | LATonyKovach.com | Office 815-270-0500 |
Connect on LinkedIN:
http://www.linkedin.com/in/latonykovach