I recall the first time I heard an industry pro tell me 'no guts, no glory,' back in the early 80s. In marketing and sales that statement still rings true today.
Too many sales people in our industry are going after the low hanging fruit that falls in their laps. We see credit scores in the 500s for a reason! Until we market and sell in a way that attracts more of those 700 credit score buyers – and they are out there by the millions – we will stay stuck with low sales results because those low credit score customers are the main group that walk through doors, like yours…
Believe it or not, the good credit customers are statistically in the majority in every state!
This Wednesday in Tunica, MS at their big annual manufactured housing trade show, I'll be doing version 2.0 of our popular seminar, Attracting More Customers with Cash or Good Credit. I say version 2.0, because we have refocused the presentation to hone in on concepts so amazing, the "Aha!" light bulb will be going off over dozens of heads in the seminar room in our free presentation Wednesday afternoon.
Here is the link:
http://www.MHProNews.com/events/attracting-more-customers-with-good-credit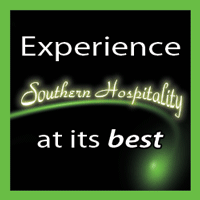 Here is the link to the show, and all of the business and profit building seminars.
Maybe you are a manufactured home community owner looking to fill dozens or hundreds of vacant homes and sites with customers that have a better payment history.
Perhaps you are a manufactured home retailer, looking to grow your closed sales. You want more happy home owners!
Maybe you are a manufacturer, association, lender or other provider that wants to help your customer/members grow their business, so you organization can grow more too.
Pros in all of these groups who attend this free presentation will see facts, figures and some real world examples of how sales can rise from poor or fair to good or even great. You will see how this can be done profitably, with measurable, proven results.
Even if you've seen an earlier version of this presentation, be there and you will be fascinated and moved by what you see AND hear for the very first time! You will see examples of how to Attract and Sell More Customers with Cash or Good Credit.
Remember, no guts, no glory. ##
PS: Check our many Exclusive and Red Hot Featured Articles for March and see the
other new stories at MHLivingNews.com too.
L. A. "Tony" Kovach
MHLivingNews.com=Re-Discovering and Spotlighting the MHLifeStyle
MHProNews.com = MHMSM.com = Industry News, Tips and Views Pros can Use
Services:B2BandB2CAds, Proven MH Marketing & Sales Systems, Websites other Industry Solutions.
Office –815-270-0500
latonyk@gmail.com or tony@mhmsm.com
http://www.linkedin.com/in/latonykovach= connect with me on Linkedin.
http://pinterest.com/latonyk/manufactured-home-lifestyle/
+++
Whether you think you can or whether you think you can't, you're right. – Henry Ford