Access No Money Down Finance,
Free Sales Training, Business Building Seminars & More
Yes, You Can! Grow your Sales, Profits and Business in 2012 with free Louisville Manufactured Home Seminars!
The Louisville Show offers an unparalleled opportunity to start the new year with a positive bang. Who says? Here is one of many sample comments: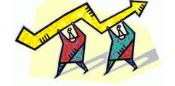 "It was great to have the Louisville Show back in 2011! It has always signaled the start of the new selling season. The spirits were high from those in attendance in 2011. I think the 2012 show will be more exciting and rewarding." –
Knute Chauncey, Tie Down Engineering
At the Louisville Show you can compare products and services from some 80 plus vendors and suppliers, PLUS see dozens of new homes, all indoors!
With the business building seminars, you can "Learn more to Earn more!" See this incredible line up of topics that manufactured home retailers, community owner/operators and builder/developers can attend FREE during the 2012 Manufactured Home Show at the Kentucky Exhibition Center (KEC) in Louisville KY.
1) What's working for MH Retailers and MH Community Operators in Sales Today. Get the "Best of the Best!" in retail sales and profit making practices learned from Top selling U.S. Manufactured Housing Retailers. Chad Carr from Rainmaker Software will be doing a recap of the best ideas presented by top manufactured housing street retailers and community based sales operators from across the country from their November 13-15th 2011 summit meeting.
3) The Best Third Party Manufactured Home Financing Available Today! All of the top manufactured home retail lenders will present their best programs in this workshop. In alphabetical order, 21st Mortgage, CU Factory Built Lending, Triad Financial and US Bank will present their best finance programs as part of panel discussion on industry financing available right now! FHA Title II lenders also plan to attend. Learn what's available Today to sell more homes at your retail center, community or development!

2) "If you want to sell more homes, stop selling!" Creating Your Successful 'New Economy.' Mike Moore, of MHSpeaker's Trainers and Making Customers. Moore will explain how an adjustment in how one approaches customers will positively impact the otherwise bruised and broken customer/sales relationship.
4) The Best Community Financing and Refi Options Available Today! Big name lenders and community specialty mortgage brokers are planning to share their best programs available to finance or refinance your manufactured home community!
5) Federal Program offers No Down Financing on Fee Simple Sales! Can you really get rate competitive, no down payment, low closing cost loans legally on manufactured homes sold in fee simple sales? Thousands of Industry pros will be surprised to know that the answer is 'yes.' This may sound like a dream come true to some, but this is a real federal loan program that federal officials have tentatively committed to presenting to 2012 Louisville Manufactured Home Show attendees!
These seminars will be held on January 11th and 12th, 2012. Other presentations and speakers may also become available, and as plans evolve, we will update you as the information becomes available.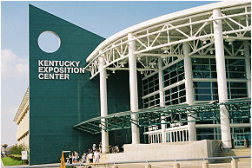 Louisville is where CEOs and executives from major companies, association leaders, and literally hundreds of the 'mom and pop' businesses all come together. Here is your chance to see dozens of new homes under one roof, talk to manufacturers about your needs and compare. Some 80 service and supply firms will be there! The Midwest Manufactured Housing Federation, Dennis Hill at Showways Unlimited and hundreds of others work hard to make this the event to start the New Year.
You should be there.

Members of our MHProNews.com team and I will be there too, so I hope to see you at Louisville 2012. For more info, click here. # #
post by
L. A. 'Tony' Kovach
Publishers and Marketing Director
MHProNews.com & MHMSM.com
http://www.linkedin.com/in/latonykovach