Last summer, when we began to update our content delivery and then brought RC Williams on board as our Daily Business News writer, our readership rose significantly.
We were already the runaway #1 in Manufactured Housing Industry News, Tips and Views Pros Can Use © trade media site. But it was good to see even more growth.
Online marketers will tell you that Content is King.
But it isn't just about click-throughs, as important as that can be. What kind of engagement do you get once someone lands on your page?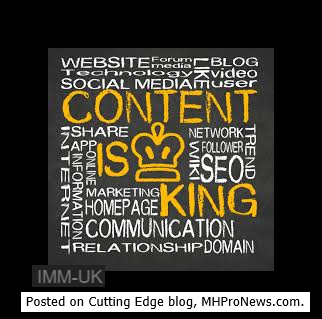 Compared to the mainstream media's engagement rate of 3.3 page views per visit, the average visitor on MHProNews visits 8.5 pages per visit. That's 257% more page views than most mainstream media!
What that tells us – and you – is that the professionals who come here, like the content that they see.
One of the things that RC has brought to our team is a more robust visual presentation of the news.  Readers like you must like it, because the numbers keep rising.
We market as well as inform.  Our being #1 means we know how to help you become #1 too.
We know the manufactured hom industry from the ground level up.
Have concerns or questions about your marketing or sales plans? Touch base with us.  Email me at latonyk@gmail.com or give me a call at 863-213-4090.
We can help you become #1 in your LOCAL Market(s) too. ##
(Image credits are as shown above.)