As the professionals, it is up to us to help frame the housing conversation in ways that showcase the appeal and value of modern manufactured homes.  All too often, I hear MHPros repeat things their customers are saying to them.  Don't get me wrong, we need to LISTEN to what they have to say.  But that doesn't mean we have to accept their viewpoint, when they have the facts out of whack.  When that happens, that suggests many pros need to step back and take a fresh look at the pro/home shopper dialogue and how it should be structured or re-framed. 
When someone is comparing a 30 year old foreclosure with a brand new MH, how is that anything but apples and oranges? 
Take a look at this new video and story, linked here.  It may help you and your team re-imagine how MH ought to be sold, so that sales will grow!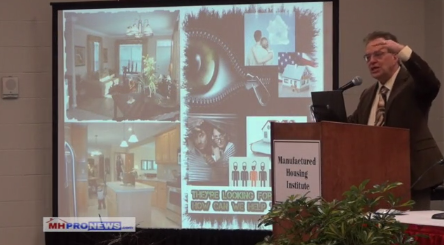 SuperCharged Manufactured and Modular Home Marketing and Sales!  
Coming to Tunica? We will be discussing how you can Super Charge your Marketing and Sales!
MHPros from coast to coast will be there.  See why our seminar attendees and clients rate us 4 or 5 out of 5 stars.  See why one client's trainees recently rates our user and customer friendly approach an 11, with ten being the best.  Please stop by the business building  seminars, our booth #73 or catch me among the homes or exhibits! ##