We do all types of articles here on the Cutting Edge blog. From factual to fun. From serious to occasionally a bit whimsical. We may share statistics, proven methods in marketing and sales, and much more. But the common theme is business building, on or off line.
This one is a bit of fun, and maybe just a tad silly. But it underscores one of the most important points about advertising or marketing. You have to get people's attention.
You want your target market to look. Let's see some real examples of what the power of "made you look" can do for you.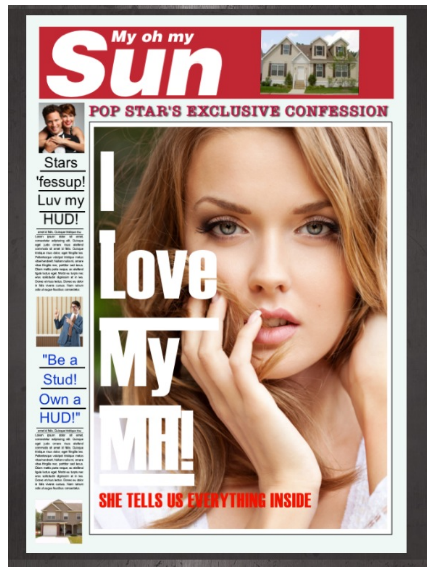 For companies in manufactured housing who retail and communities who sell, our consulting division's proprietary approaches – serious or silly – have boosted traffic and sales. We tell our clients, "If you follow our system, we don't cost, we pay."
Advertiser's here on MHProNews are discovering the power of 'made you look' too.
National companies and regional events have learned that we can drive more business to their doors. Want proof? Check out some of our client testimonials, at this link here.
Getting the attention of your prospective client is the first job.
When you do so in a fashion that helps them to become interested in the value of your product or service, then marketing or advertising has done its job.
Last year, our client Show Ways Unlimited and the Midwest Manufactured Housing Federation (MMHF) used a man eating shark to get attention. It worked. Next year…
…well, you will see what their next promotion will be.
For 5 more free tips on advertising, send me an email at tim@mhmsm.com. Tell me in your message, what part of the factory built housing industry you are in, your web address and what your target market is. Made you look is the bonus idea we shared above.
Knowing how to get people to look into your product or service is a key for any business. It is how MHMSM.com (MHProNews.com) became #1 in manufactured housing trade media. Let us help you Dominate Your Local Market too. ##
Posted for
Tim Connor
Business Development
MHProNews.com
MHMSM.com
And the new MHLivingNews.com
704-895-1230
tim@mhmsm.com