Look.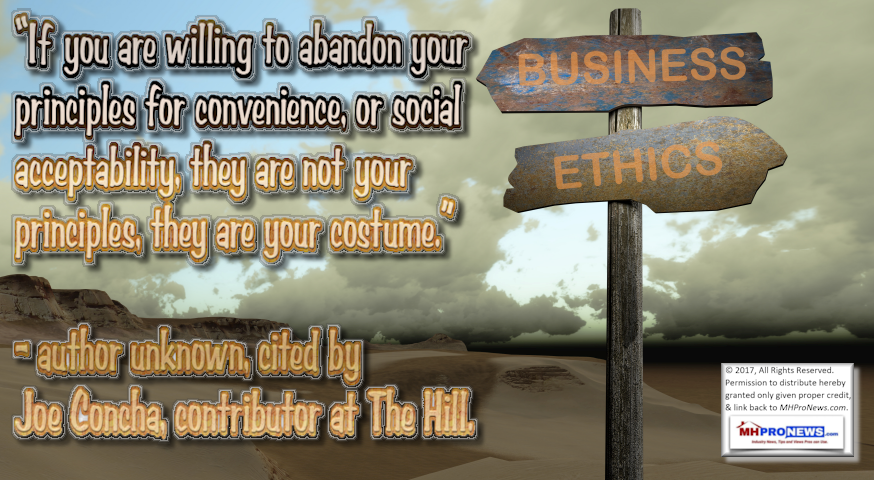 I get it. None of us are perfect. Last time I checked, there's not been but 2 or 3 perfect people in roughly the last 2,000 years.
But some habitually posture principles, which they flaunt as they desire, and without remorse. They twist principles, using faked principles as a weapon, and they harm others by doing so. Some like that are rich, famous, and powerful. 
On both MHLivingNews, and here on MHProNews, we state our principles, and strive to live by them, day by day.
For those who want to understand our principles, see the two articles from the linked images below.
We work daily for those principles, hoping to improve others lives – and yes – that of our friends, family in the process too.  
How about you? 
MH is a noble, but misunderstood field of endeavor. It will take applied principles to break through.
One person can make a difference. In this profession, in this country, or any other.
Indeed, it's always been the vision and courage of one person who starts, and is willing to stand up and work for positive reforms that begins the process of positive change.
By L. A. "Tony" Kovach.
Publisher, co-founder and managing member of LifeStyle Factory Homes, LLC,
Parent company to MHLivingNews.com, MHProNews.com
and other MH expert/professional/business development services.